Our charity aims to make a difference in its own small way.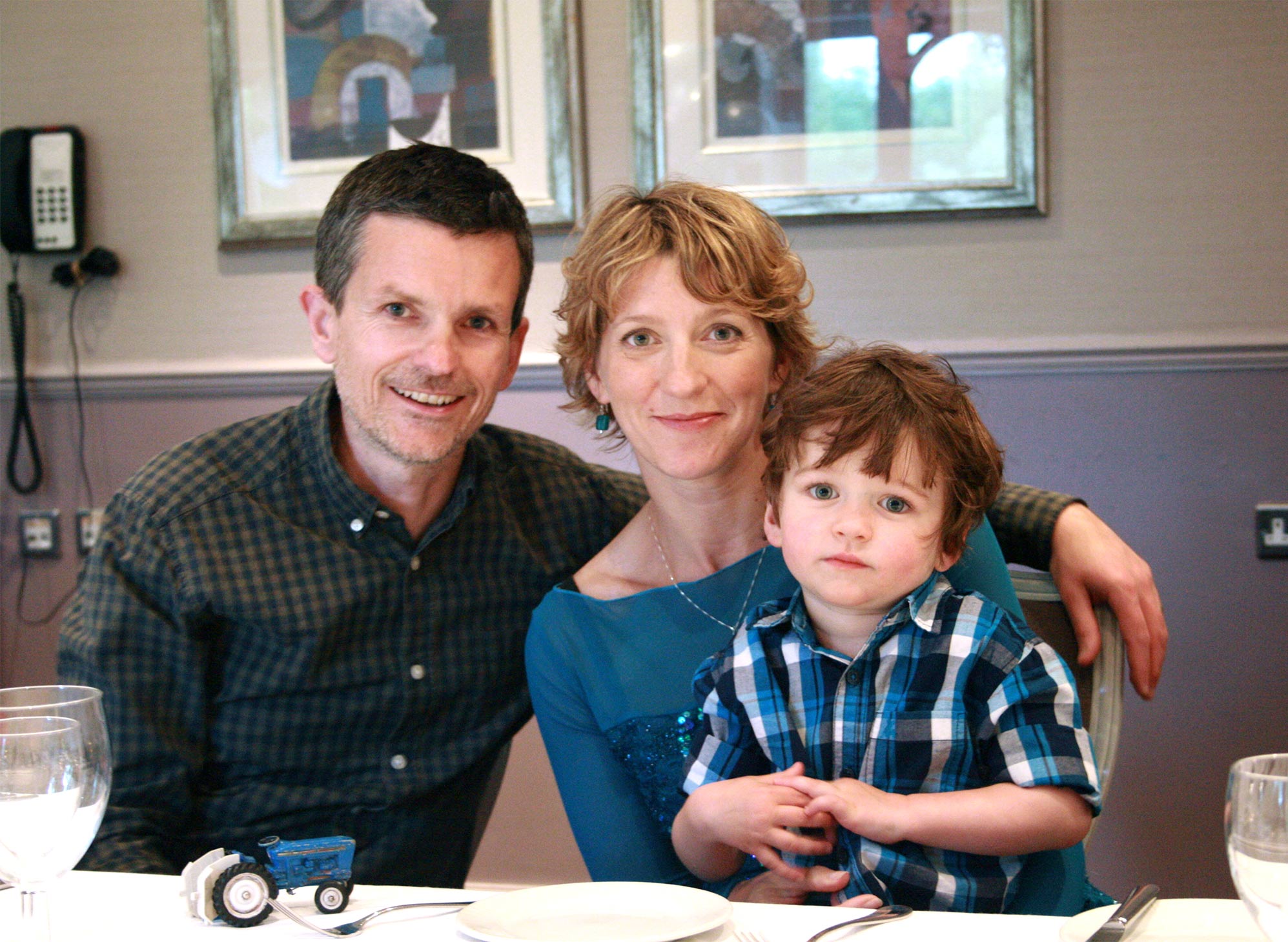 The Drew Barker-Wright Charity was founded in 2018 in memory of 4-year-old Drew. Drew passed away in 2017 after being diagnosed with chordoma, a rare childhood cancer.
Run on a voluntary basis, The Drew Barker-Wright Charity is rooted in Drew's gentle spirit, bravery and the belief that children with chordoma and other rare childhood cancers deserve a better pathway of treatment.
Childhood and cancer are two words that no parent wants to hear. But, unfortunately the rate of cancer in children is increasing and the cause of rare childhood cancers, like chordoma, are still unknown.
We were put in touch with Eric when we considered setting up a charity as Drew's legacy. Eric has worked for and with patient organisations for nearly 30 years and set up a well-respected cancer-related charity, Myeloma UK, in 1996, leading the organisation as Chief Executive until 2017. Eric is committed and focused on improving patient outcomes, putting patients at the centre of everything he does.
He advises numerous medical and health-focused charities, and following the establishment of Drew's charity, we have been lucky to have him represent us as an ambassador and guide us through the development of the charity. He has helped develop the information we offer to patients and their families, as well as suggesting ways in which we can engage with various stakeholders involved in paediatric chordoma to collectively strive to improve the treatment and care of patients as well as the research conducted to find new treatments for this ultra-rare disease.
Eric talked us through our motives, the emotional pros and cons and the process of establishing Drew's charity. He helped us navigate the complex legal process. He kept us on track when making important decisions about the aims and charitable purposes of the organisation and continues to guide us and provide valuable advice.
He has been our guardian angel, and we will always be indebted to him for his love, time and energy.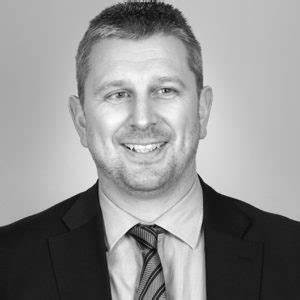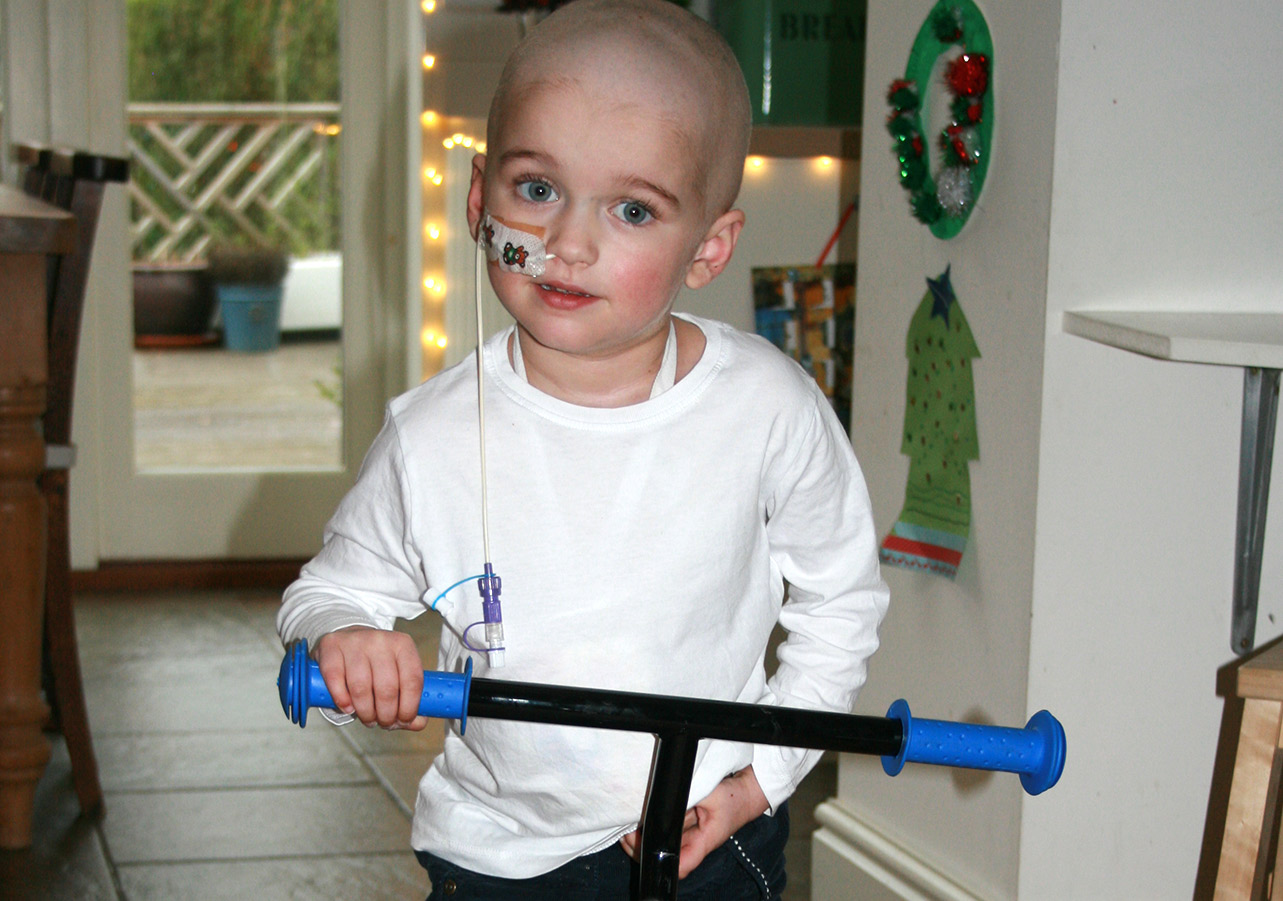 About Rare Childhood Cancer
Affecting 1 in 20 million children
Chordoma affects 1 in 20 million children annually. That's approximately 3 children each year in the UK. Like other rare childhood cancers, there is a lack of clinical trials available and treatment options remain limited.
Cancer affects children differently to adults. This is because their bodies are still growing. Currently rare childhood cancers, including chordoma, are treated with the same drugs as adult cancers.
Over the past 20 years, the FDA has approved about 190 new cancer treatments for adults. Since 1980, fewer than 10 drugs have been developed for use in children and ONLY 3 have been FDA approved (FDA Report 2019).
Adult drugs can have unwanted side-effects on growing bodies because they affect normal cells as well as cancer cells. Long-term side-effects can include kidney, liver or heart problems, infertility and in some cases lead to secondary cancers.
The Drew Barker-Wright Charity, with your help, aims to promote rare tumour research and support development of new forms of treatment designed specifically for children, using a less invasive, targeted approach.
Helping progress Chordoma research
Only £3 in every £100 spent on cancer research goes to childhood cancers. Treatment options, cure rates and research for paediatric chordoma fall well beneath other childhood cancers.
We feel passionately about funding specific projects to help progress chordoma research and improve the chances of survival for other children and their families.
As chordoma is so rare it is important to identify all children with chordoma in the UK so that we can learn more about this disease. We hope this will represent the first step towards the initiation of clinical trials of promising new drugs for paediatric chordoma.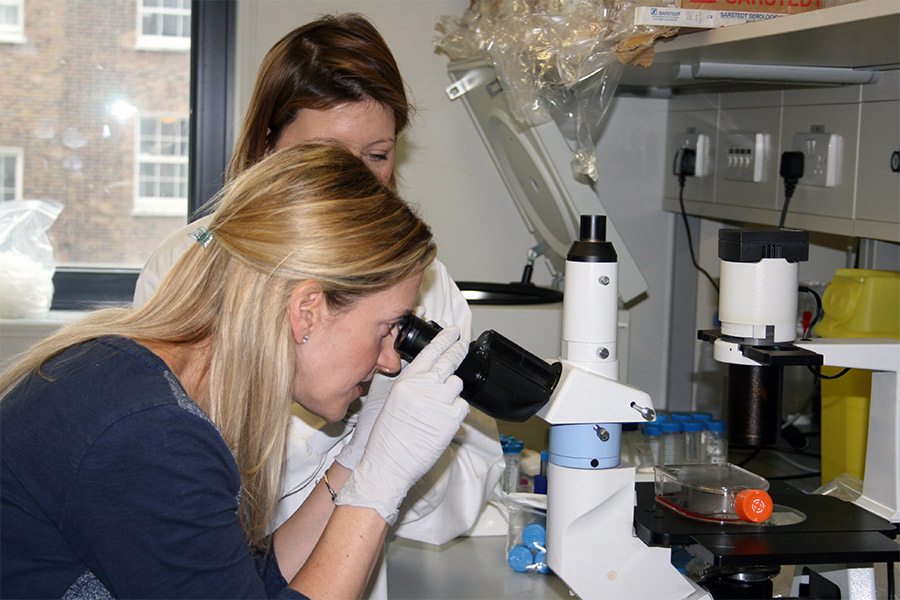 With your help we have raised and donated to The Chordoma Foundation & The Cancer Institute UCL
Funding Specific Research Projects
To read more about the research that has been undertaken from our annual donations, please click on the relevant year below: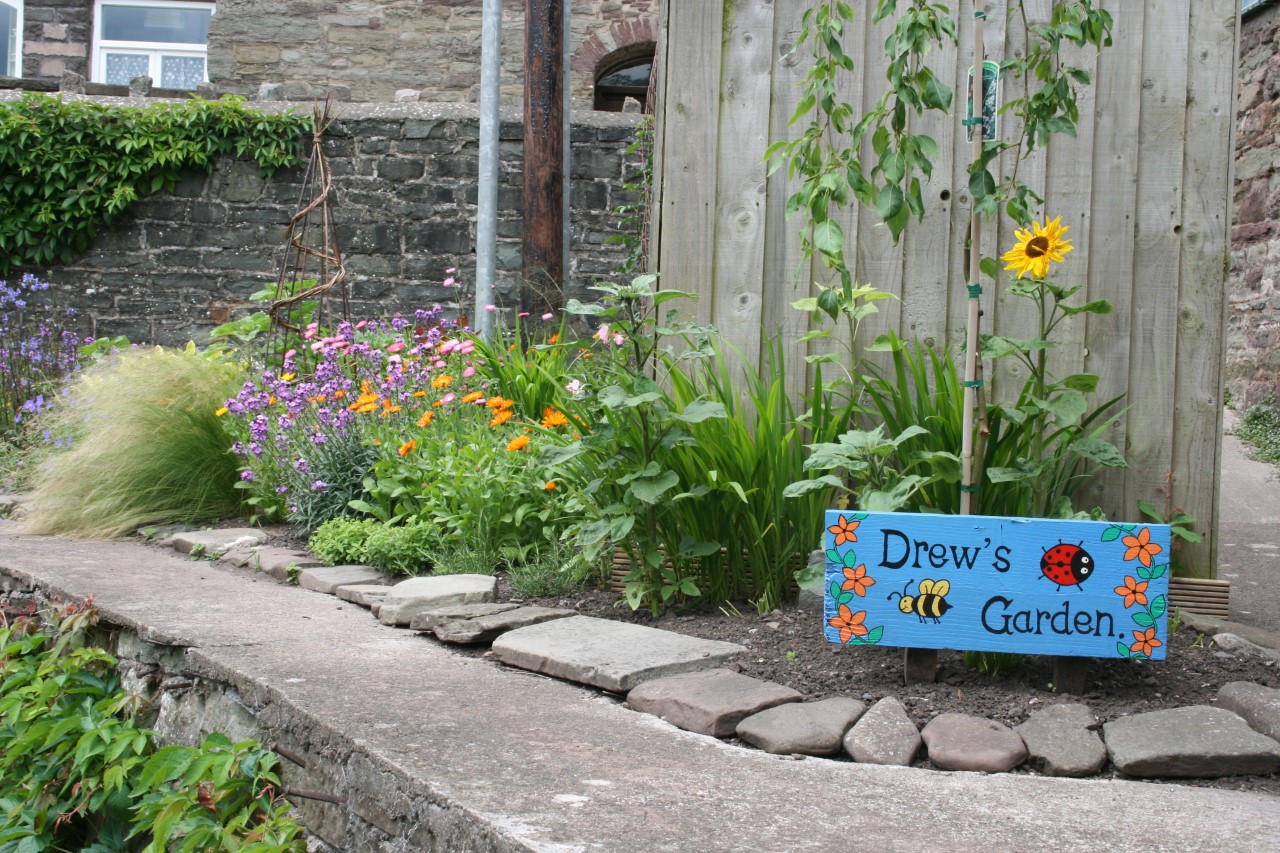 A garden in Drew's Memory
Drew spent many happy hours at Talgarth Mill, drinking Babyccino's and eating Bara Brith in the cafe over looking the river. Planting a small garden there, in his memory, seemed the perfect choice.
With the support of Talgarth Mill we were able to transform the front riverside garden into an oasis of loveliness for everyone in Talgarth to enjoy; and to help raise awareness of rare childhood cancer. From the very beginning it has been a haven for birds, bees and insects. We plan to continue to add to the garden over the coming years, with seasonal touches wherever possible.
Our thanks to Talgarth Mill, and to the Old Railway Line Garden Centre and The Walled Garden, Treberfydd for the supply of plants.